Premiere Orlando held annually at the Orange County Convention Center in steamy but fashionable Orlando, Florida. This three day educational event hosts beauty professionals from all over the world with educators, seminars, anything your beauty heart\dollars can desire and your favorite Instagram stars.
The event itself is a fashion show: beautiful people inspirational hair and make up and complete sensory overload. I love seeing so many of my friends especially friends/artists from my hometown of Louisville, KY.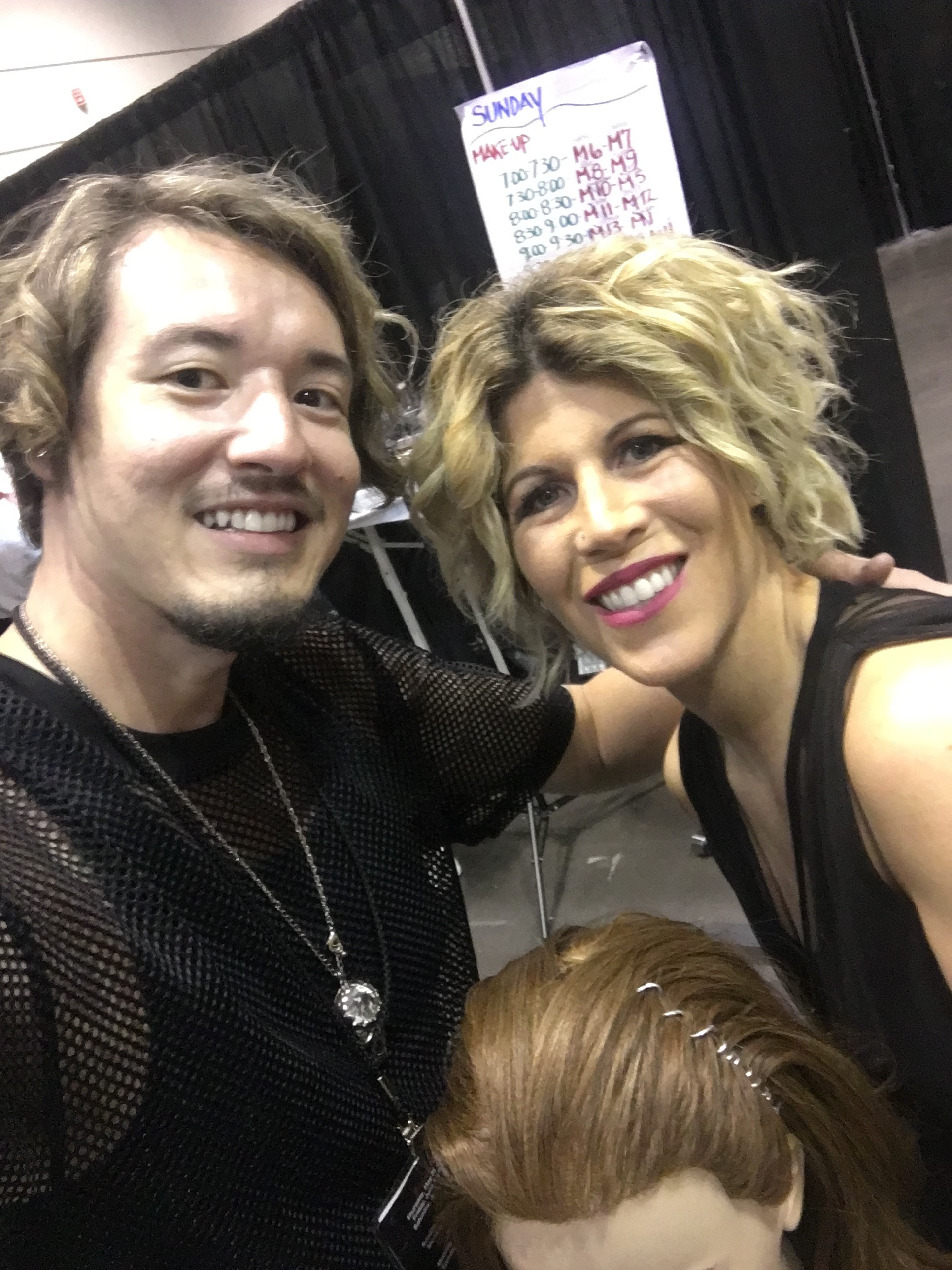 Redken always being at the forefront of education brought entertainment, education, hands on experiences and new product launches. Exciting new products included the revamped Color Gels Lacquer and new Shades EQ glosses NA (Natural Ash) series. Programs were held every hour for hands on experiences at the Redken booth with live demos and products lectures running parallel facilitated by several Redken Artists.
It has been years since I've been to Premiere so I was very excited when I was asked earlier this year to be part of the Beyond Brunette team backstage Redken. Again the team continud with Lindsey Olson and Tara Gardiner along with fellow Redken artist, Hugo Urias and Leah Hanson for "Beyond Brunette" and model presentation at the JCP In Style stage. This has been amazing experience on 2018 Redken show tour with this crew.
I arrived in humid Orlando Saturday prior to hair prep for a pre show meeting with the team. It was at the meeting head by Suzanne Sturm that I found out I would also be doing the wigs for the models for the color stage. In addition I would also being doing two rotations of demos/education on the subway at the Redken booth, Saturday Bangstyle IG takeover and lastly, a FB live on the Redken's upcoming texture line for Premiere Orlando's FB page. I was beyond stoked.
The following day arrived to an exiting whirlwind. I did my first rotation in the subway. Followed by my FB live of Premiere Orlando. I create two looks: infinity braid ponytail and a disheveled asymetrical undo using the upcoming "Dry" texture line. It was so much fun and so inspirational.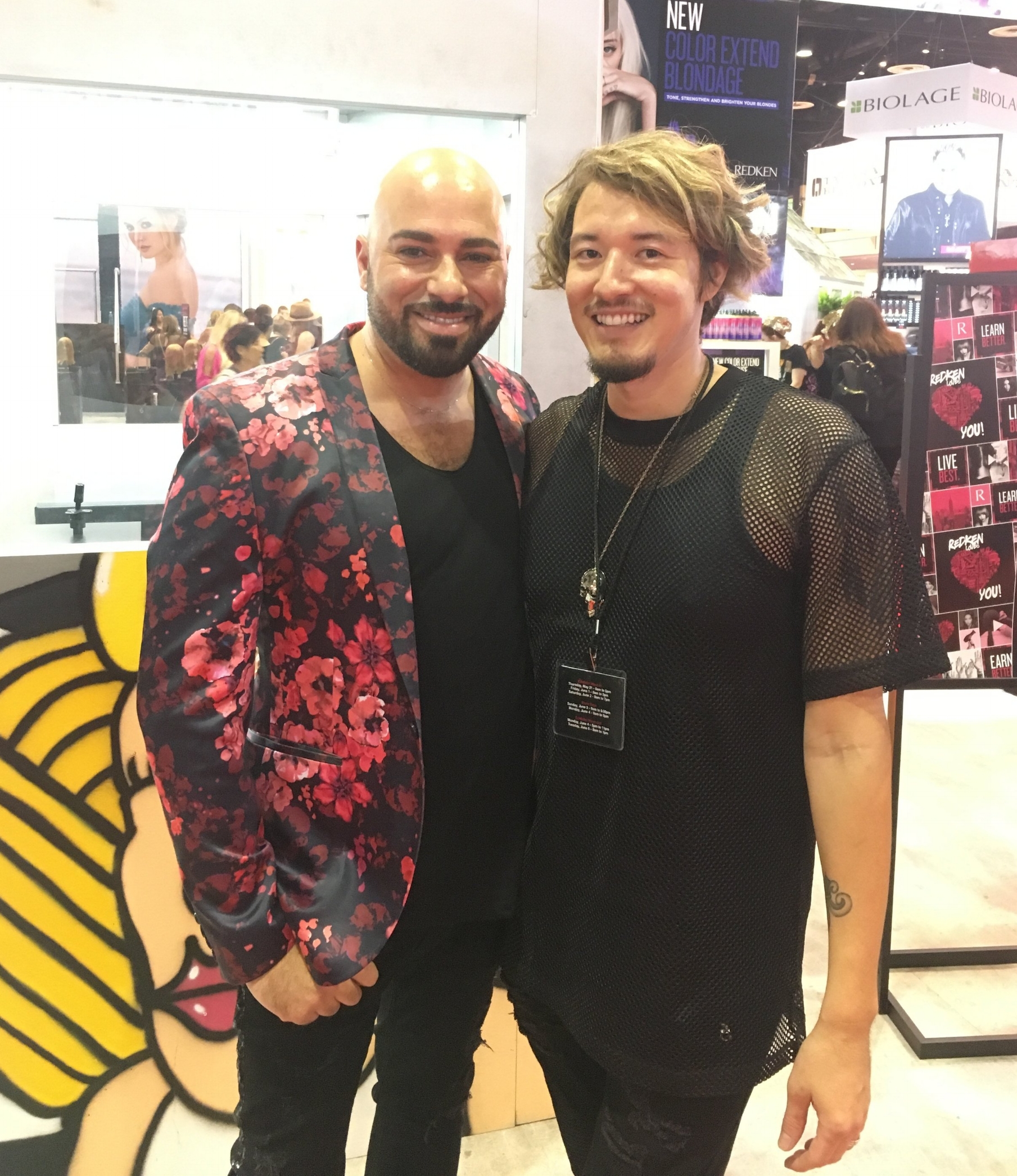 The next day arrived early and I along with several of the Redken artists entered the Orange County Convention Center to the backrooms for the model prep. After breakfast I joined my team and for the next several hours we cut, color and styled our mannequins heads.
Bang style asked me to do a IG stories takeover and I was more than happy to capture Redken artists working in the natural backstage environment, new products and techniques. Below is the IG story.
Below is the Redken reel from the Premiere Orlando Redken FB page.
In addition I did braid wraps on the models to ready them for the next two show days. After wigs were assigned, Hugo and I styled and cut all the wigs to shape for each model.
The entire experience was amazing and Redken was at the forefront with free hand ons education at the Redken booth. Being a Redken artist is a rewarding experience and I love inspiring other artists.
live coaching at the Redken booth
I'm looking forward to the next opportunity. xoxoxo