Summer is the time when women rule and the world celebrates its many Queens. Genna Yussman Greene (Photographer & Stylist), Matthew Tyldesley (Hairstylist) and Caleb Yeske (Makeup Artist) celebrate summer and the power of women in this Summer spread. The looks are strong, beautiful and give women everywhere the inspiration to rule this season. Genna brings us a global tribal look that is regal, sexy and powerful. Complimenting this powerful look Matt proves that hair serves as a woman's most convincing crown while Caleb's makeup is the war paint perfect for every warrior queen. Summer is a woman's time to shine. She owns her space and she will cede ground to no man! - Love Vascone
I was excited when photographer and designer, Genna Yussman Greene asked me if I would be interested in shooting a swimsuit collection for summer 2018. I was beyond ready and wanted to do some sleek ponytails and big, voluminous hair. We need three models that were in top shape and we had worked with the three booked models in the past.
Genna had purchased some african influenced swim wear and we wanted to incorporate that into this collection for a worldly feel. The looks are fashionable yet still wearable. I chose to keep the hair simple, commercial and glamorous. Custom hair pieces were used on all three models with a couple braids and large barrel curling irons to set the hair.
Make up artist, Caleb Yeske created a nice neutral palette for each model with soft smokey eyes, red and violet lip hues and ample bronzer for a "beach" side look.
My keep Redken styling products on set were Guts 10 Volume spray foam and my Sam Villa hair dryer and round brush. I wanted to create a little volume pryer to setting the hair with curling irons. I used a couple large marcels irons with Iron Shape 11, allowed the hair to cool. Afterwards each section was backcombed at the root area and lightly brushed out. Fashion Works 12 working spray was a must. I did a flat wave on Emily using the Sam Villa straightening iron. Custom made ponytails that matched each models haircolor were added for length and density.
The day went amazingly well just under eight hours. Two looks allotted per model for hair and make up with Caleb and I. Lots of snacks and scheduling are key to success.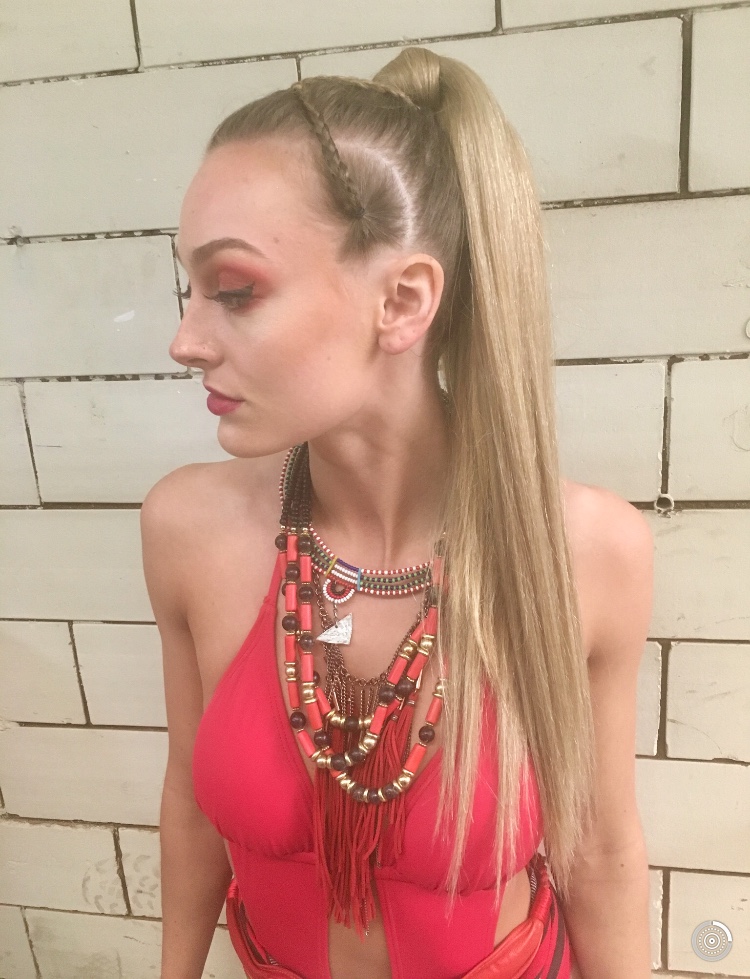 Credits
Models
Crissa Candler @crissacandler
Emily Bennett @emilybennett_
Katie Leigh Tarr @kt_tarr
Photography | Styling | Genna Yussman Greene @gennayussman
Make Up | Caleb Yeske @ckyhair
Hair | Matthew Tyldesley @hairbymatt